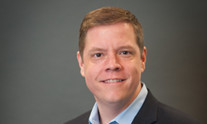 Upcoming Speaker 6.28.2023
By Jennifer Turner | Posted June 27, 2023
Leading Edge Healthcare Professionals is pleased to announce that Jon Fowler, Executive Director, Key Physicians, will be the guest speaker at the June 28, 2023 Leading Edge Healthcare Professionals Membership Meeting to be held at the offices of Cherry Bekaert, 3800 Glenwood Avenue, Suite 200, Raleigh, NC.
Jon Fowler has nearly two decades of experience leading the development and implementation of growth strategies for health care organizations. He was the driving force behind one of the largest primary care practices in North Carolina, building a small independent primary care into a 110 multispecialty provider, 18 service location primary care powerhouse. He executed a 20-fold increase in providers, revenue, and footprint, while maintaining positive cash flow throughout. More recently Jon has been building Cary Medical Management and the Generations Family Practice brand, opening 8 service locations in the last 2 years and delivering value to a new group of patients and physicians. He now serves as the Executive Director of Key Physicians, an Independent Physician Association (IPA) with 370 clinician members serving central North Carolina.

Jon was a pioneer in operationalizing the patient centered medical home (PCMH) model, value-based contracting, primary care incentive programs, and cloud-based electronic health records (EHR). He still holds the record for single year performance in WakeMed Key Community Care (WKCC), generating a $1M+ shared savings check for a single plan year and payer in 2017. With experience throughout the evolution of value based care, Fowler now hopes to bring the benefits of thoughtful, tech-enabled processes to Key Physicians and its 370 independent primary care clinicians. Fowler is a graduate of the University of North Carolina at Chapel Hill.