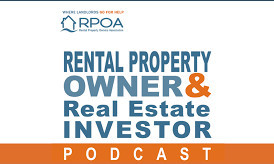 Ep220: Coronavirus: How will it affect your Real Estate Investments with Neal Bawa
By Diego Munoz | Posted March 25, 2020
Rental Property Owner & Real Estate Investor Podcast
There is some great information and ​thoughts from a major real estate investor on how the coronavirus will impact real estate investments.
You'll hear thoughts on most of the major asset and investment classes, as well as timetables for the next 30 days, 90 days and six months.
If you have any questions about how this may impact you, please feel free to connect with me at diegom@kw.com or through ThisPropertyAvailable.com.